The flat terminals can reduce their own layout space.
The flat terminals use only single floor than double floors of old terminals, and can use outdoor space of buildings.
Various size of terminals can be made according to demand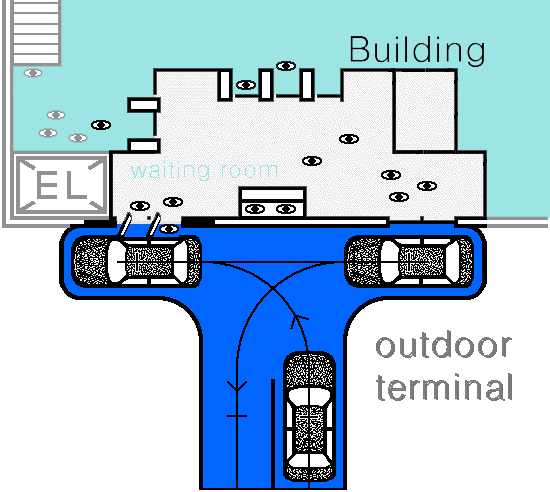 Outdoor 2 berth type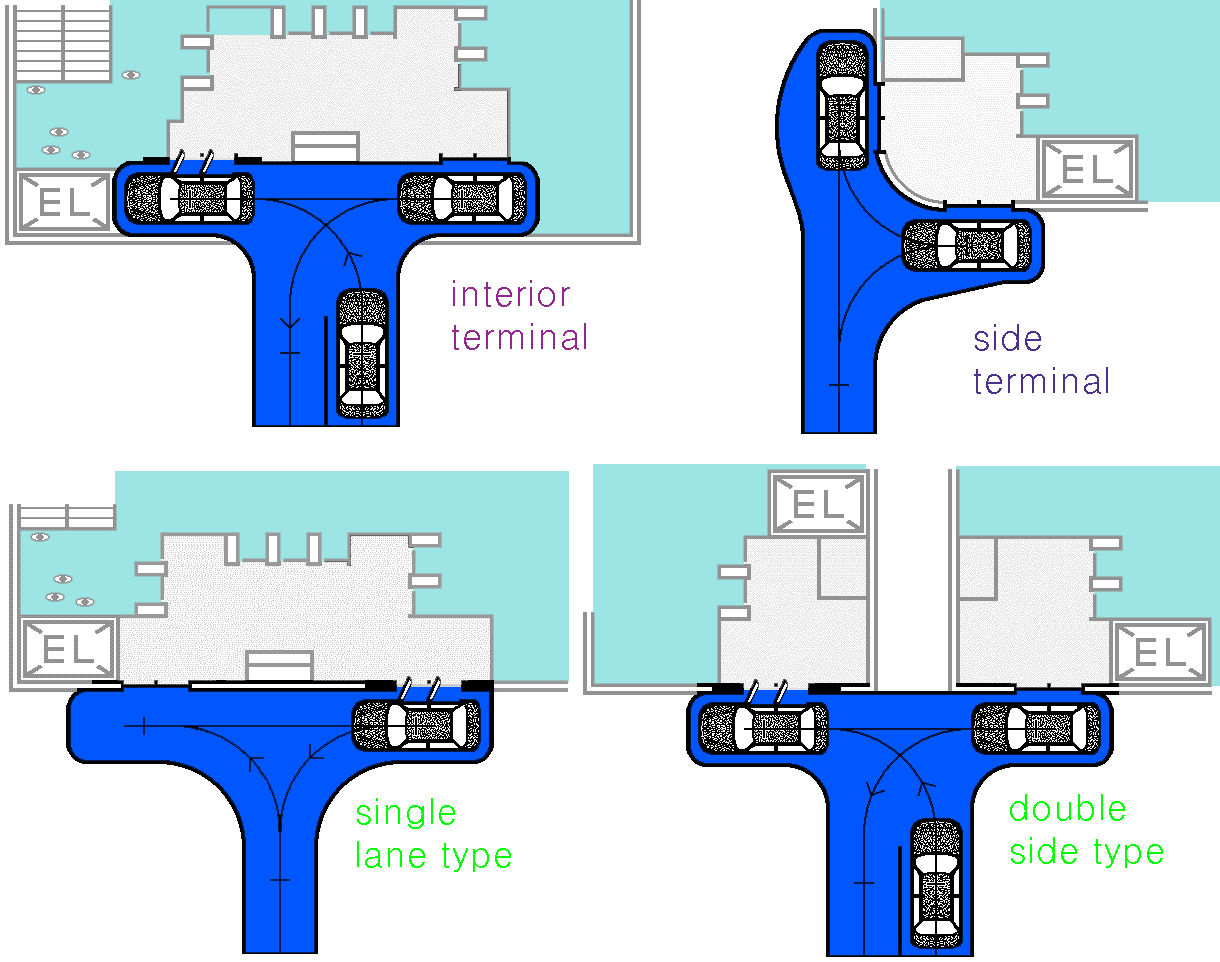 Various install form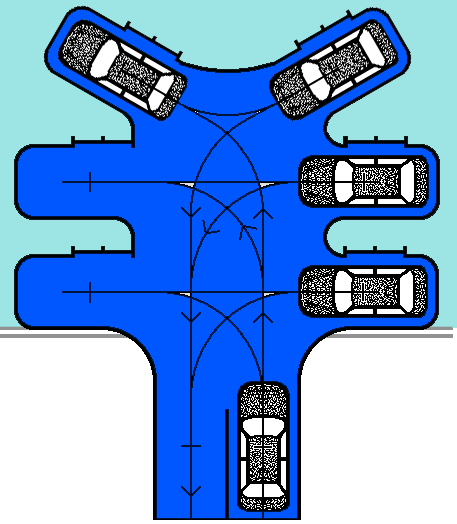 6 berths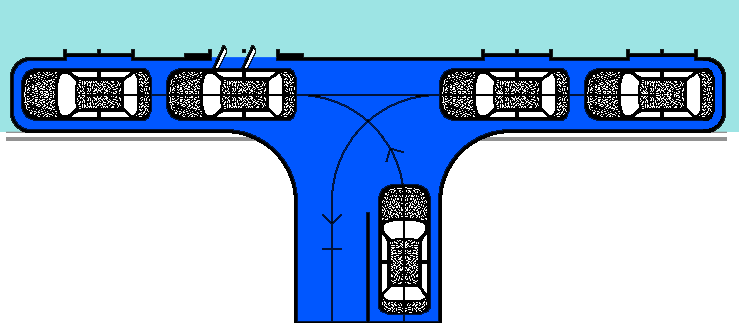 Serial type - 4 berths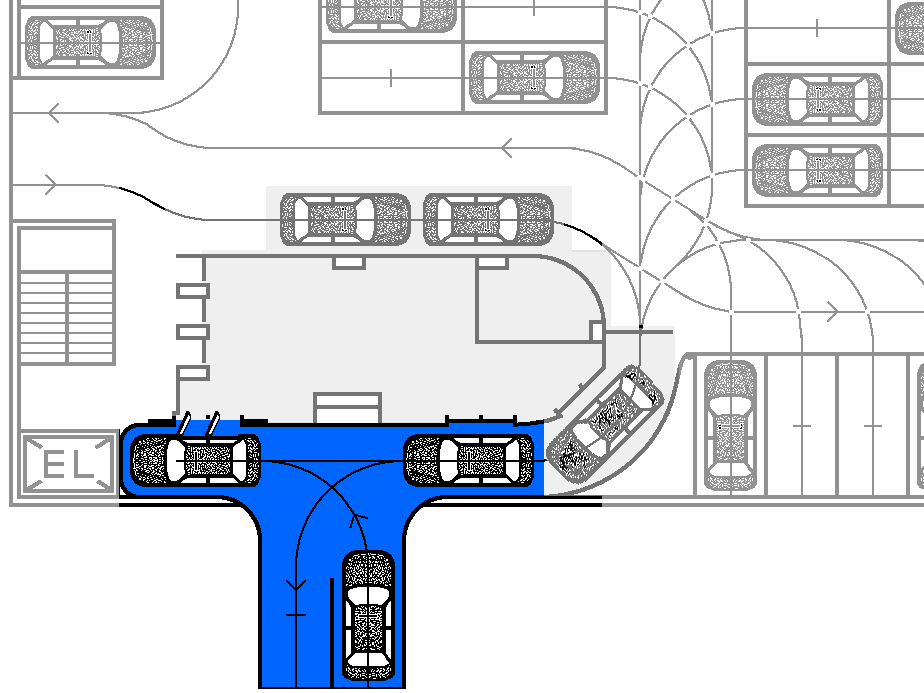 Match with parking floor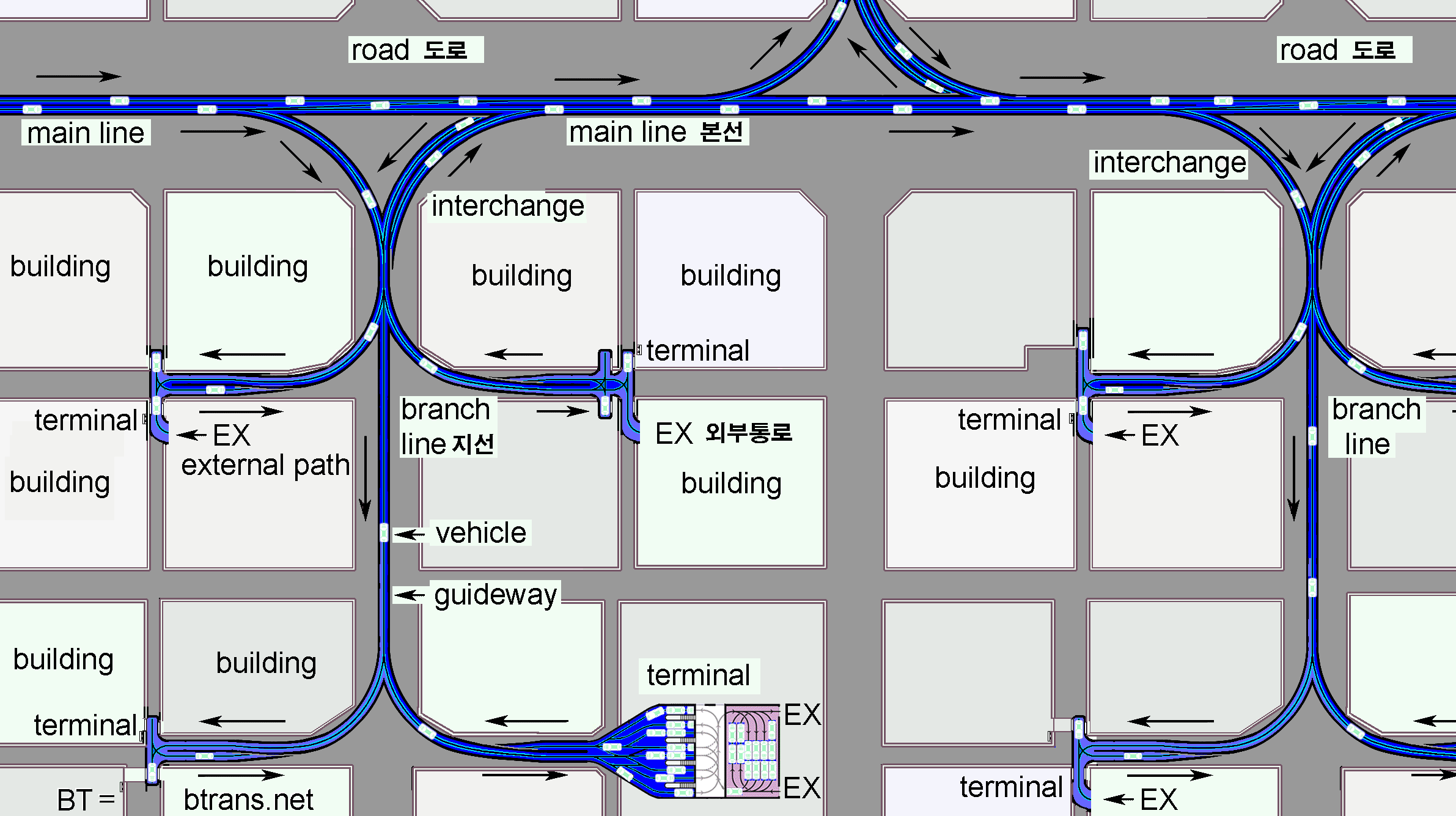 Applied flat terminals on parking floor for every buildings.